You can travel from Tikal to Flores by shared van shuttle, private transfer, or taxi.
Welcome to Flores, a charming island nestled in the heart of Lake Petén Itzá in the lush jungles of Guatemala!
Flores is a vibrant, colorful, and enchanting destination that captures every traveler's heart with its rich history, captivating natural beauty, and warm hospitality.
As you step onto this tiny island, you'll be transported to a world where cobblestone streets wind through charming Spanish colonial buildings, vibrant flowers bloom around every corner, and the lake's emerald waters glisten under the golden sun.
With its intriguing blend of Mayan and Spanish influences, Flores is a place where time seems to stand still, allowing you to immerse yourself in the magic and wonder of this hidden gem in Central America.
Embark on an unforgettable adventure with our Tikal Ruins Day Tour starting from Flores! Immerse yourself in the ancient Mayan civilization as you explore the towering temples, majestic pyramids, and mysterious ruins of Tikal, a UNESCO World Heritage site.
Experienced guides will lead you through the dense jungle, unveiling the secrets of this once-great civilization and sharing stories of the ancient Mayan way of life.
Climb to the top of the pyramids and witness breathtaking panoramic views of the surrounding jungle, where howler monkeys and exotic birds may greet you along the way.
Don't miss this opportunity to discover the wonders of Tikal and experience the magic of the Mayan civilization. Book your tour now and create memories that will last a lifetime!
Distance from Tikal to Flores
The distance from Tikal to Flores is about 64.3 kilometers or 40 miles by car.
The duration of the trip from Tikal to Flores is about 1 hour and 15 minutes.
Getting to Flores from Tikal
1. Shared Shuttle from Tikal to Flores
Travel time: 4 hours
Looking to get from Tikal to Flores? Then, a shared van shuttle is your first and most convenient choice to get from the archeological site back to the city!
This affordable and hassle-free transportation option is perfect for budget-conscious travelers who want to save on transportation costs while enjoying a comfortable, air-conditioned ride.
Several companies operate this service, with vans departing from the Tikal ruins and dropping passengers off at different locations in Flores.
With tickets priced at just USD 30, it's a budget-friendly option that won't break the bank.
The travel time depends on the company you choose, typically taking up to 4 hours, and the shuttle schedule is set, so it's essential to plan ahead and book in advance to secure your spot!
Avoid potential delays and ensure a smooth journey by reserving your shared shuttle ahead of time. Don't miss out on this convenient and economical transportation option for your Tikal to Flores trip!
Tikal to Flores Shared Shuttle Schedule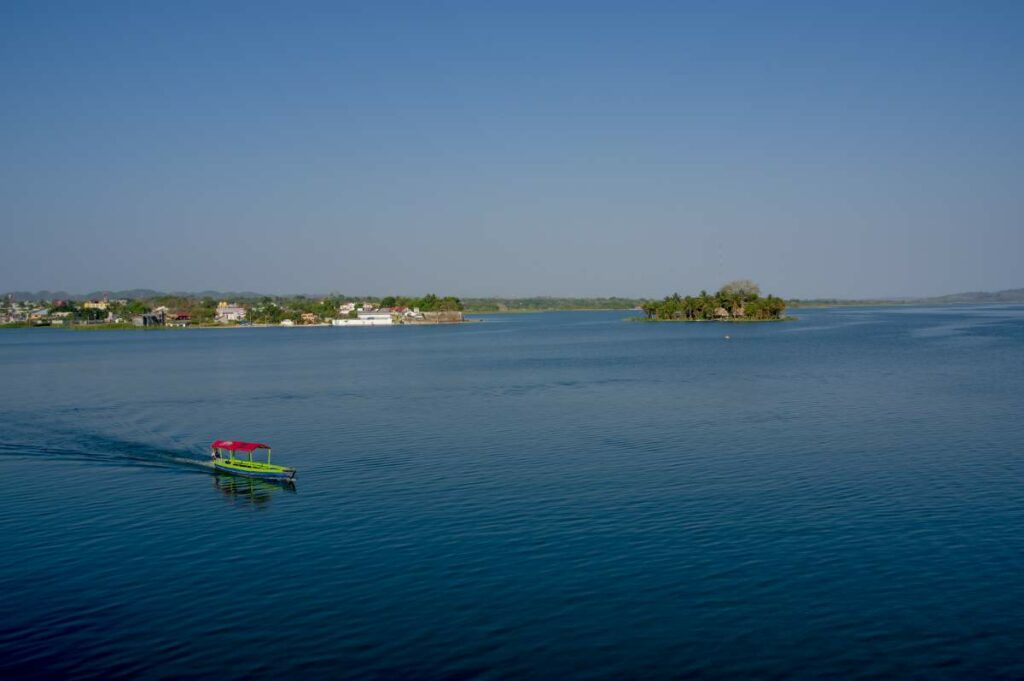 2. Private Transfer from Tikal to Flores
Travel time: ~1 hour 15 minutes
A private transfer is the way to go for a more personalized and comfortable option to travel from Tikal to Flores!
With a dedicated vehicle and driver, you'll enjoy a seamless journey without any stops, taking you directly from Tikal to your destination in Flores.
Private transfers are ideal for those traveling with a group or with lots of luggage, as you'll have more space and privacy compared to a shared van shuttle and can split the price between the group.
Plus, you'll have the flexibility to choose your own schedule and route, making it a convenient option for those who prefer to travel at their own pace.
Private transfers comfortability and price depend on the vehicle you choose. While this may be more expensive than shared van shuttles, the added comfort and flexibility make it a worthwhile option for those who value convenience and privacy.
It's important to plan ahead and arrange your private transfer in advance to ensure availability and a smooth journey.
Do you need help arranging your transportation?

Complete this form and one of our transportation specialists will contact you!
We specialize in arranging transportation across Guatemala, Costa Rica, Mexico, Peru, Panama, Brazil, Thailand, and Colombia!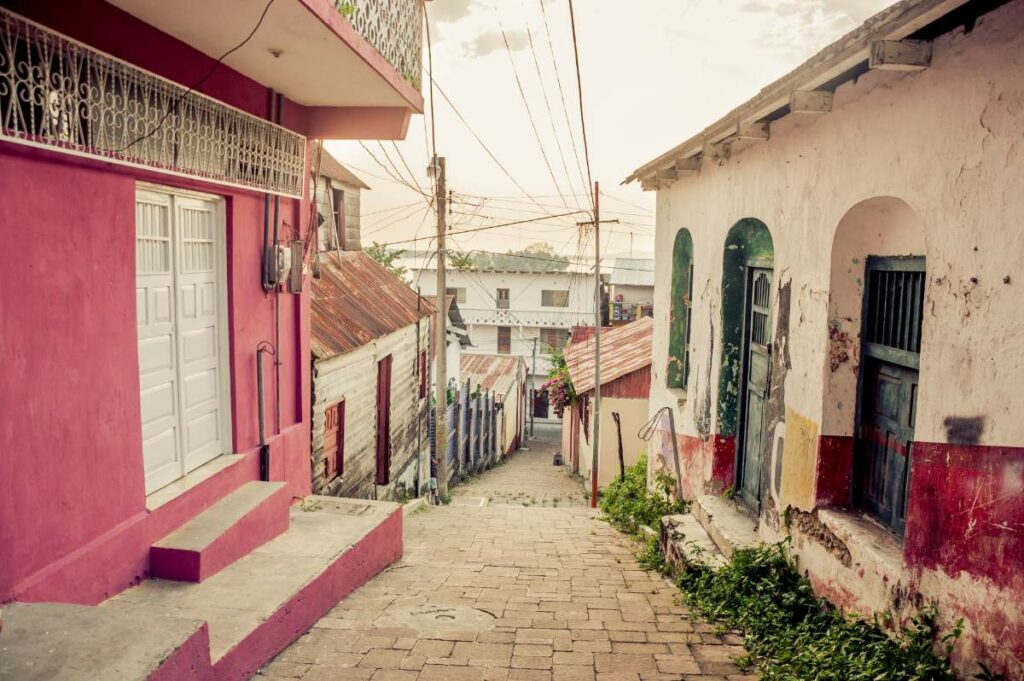 3. Taxi from Tikal to Flores
Travel time: ~1 hour 15 minutes
And lastly, if you're looking for a fast and convenient way to travel from Tikal to Flores, consider taking a taxi for a flexible and personalized travel experience!
Taxis are readily available in Tikal and can take you directly to your hotel or other designated location in Flores.
While the taxi price can vary widely, it's important to agree on a price with the driver before starting your journey; you can expect to pay around USD 60 for the trip from Tikal to Flores.
Although taxis may be more expensive than shared van shuttles, they offer a faster and more direct route, with a travel time of just 1 hour and 15 minutes.
You can ask for recommendations from local sources or check for reviews online for a reliable taxi experience. Confirm the fare and other details with the driver before starting your journey to avoid any surprises.
With a shorter travel time and the ability to negotiate fares and schedules, it can provide a convenient and efficient way to reach your destination. Just remember to choose a reputable taxi driver to ensure a safe and enjoyable journey!
Best day tours in Flores, Guatemala
Explore one of the most diverse countries on Earth with Get Your Guide
—an excellent choice for travelers who want to make their vacations exciting and unforgettable!
Whether you're looking for a vacation, road trip, or adventure in Guatemala, Get Your Guide has something for every traveler.
Get ready to see the world through and experience unforgettable memories while taking advantage of personalized suggestions, guided trips, and famous landmarks!
Check out the following widgets for more day tours in Flores, Guatemala!
Frequently Asked Questions
What is the most affordable transportation option from Tikal to Flores?
The most affordable transportation option from Tikal to Flores is usually the shared shuttle van, as it offers a cost-effective way to travel with other passengers for only USD 30!
What is the fastest way to get from Tikal to Flores?
The fastest way to get from Tikal to Flores is by car. You can either hire a private transfer or board a taxi and arrive in Flores in only 1 hour and 15 minutes!
Can I rent a car from Tikal to travel to Flores?
No, you cannot rent a car directly from Tikal, as no car rental companies are at the site. Tikal is a protected archaeological site within the Tikal National Park, so you can find the nearest rental company is in Flores.
How much is a taxi from Tikal to Flores?
A taxi fare from Tikal to Flores usually costs about USD 60.
Are taxis in Guatemala safe?
To ensure a safe taxi ride in Guatemala, it is recommended to use registered taxis from reputable taxi companies, rather than hailing a taxi from the street.
You can ask your hotel or a local resident to recommend a safe taxi company. It is also important to avoid using unofficial taxis or "pirate" taxis, which are unregistered and often unsafe.