You can travel from Tikal to Rio Dulce via Flores by bus, shared shuttle, private transfer, or rental car.
Are you ready to escape the hustle and bustle of city life and immerse yourself in the breathtaking beauty of nature? Look no further than Rio Dulce in Guatemala, a hidden gem nestled in the lush jungle of Central America.
This serene paradise is located in the heart of the Peten region and is known for its stunning waterfalls, pristine waterways, and rich cultural history.
As you explore the area, you'll encounter diverse wildlife. But the real draw of Rio Dulce is its laid-back atmosphere, which invites visitors to relax and unwind in a peaceful setting!
This place and its surrounding area offer some fantastic opportunities for unforgettable adventures! Whether you're into water sports or simply want to immerse yourself in nature, many guided tours on offer will keep you busy and entertained during your stay!
You can browse through the endless options here and book an exciting tour of Guatemala's endless beauty today!
So pack your bags and get ready to experience the magic of Rio Dulce for yourself!
Distance from Tikal to Rio Dulce
The distance from Tikal to Rio Dulce is about 265 kilometers or 164.7 miles.
It takes about 5 hours to make the journey by car.
Transportation Options from Tikal to Rio Dulce
The following table outlines all transportation options from Tikal to Rio Dulce:
Getting to Rio Dulce from Tikal
1. Coach Bus from Tikal to Rio Dulce via Flores
Travel time: ~6 hours
When traveling from Tikal to Rio Dulce, you should know that making your first stop in Flores is inevitable, especially if you want to use public transport to get around.
As Tikal is a national park, there aren't many options to get you from there to Rio Dulce directly. Therefore, you must first reach Flores, which is located near Tikal, where you can find multiple options for traveling to Rio Dulce!
For this first part of your trip, you can get on the public minibus from Tikal, which is simple to find and very inexpensive. One ticket costs only USD 2-USD 5!
However, if you want to get to Flores faster, we recommend catching a taxi!
Once you've arrived in Flores, the Maya De Oro coach bus is your first option and most popular choice for transportation to Rio Dulce.
This is the least expensive alternative; you only have 4 hours and 30 minutes to go to Rio Dulce from here! Bus tickets cost only USD 32, and it should only cost between USD 34 and USD 37 in total to get from Tikal to Rio Dulce, which is an excellent deal!
The bus departs from the bus station in Santa Elena, and it will drop you off at Rio Dulce's Calle Principal. The journey is inexpensive, relatively quick, and comfortable!
However, the coach bus from Flores departs once daily, so make sure to depart from Tikal on time if you want to catch the only bus to Rio Dulce!
Reserve your tickets online and ensure your seats on the coach bus from Flores to Rio Dulce!
Coach Bus Schedule from Flores to Rio Dulce: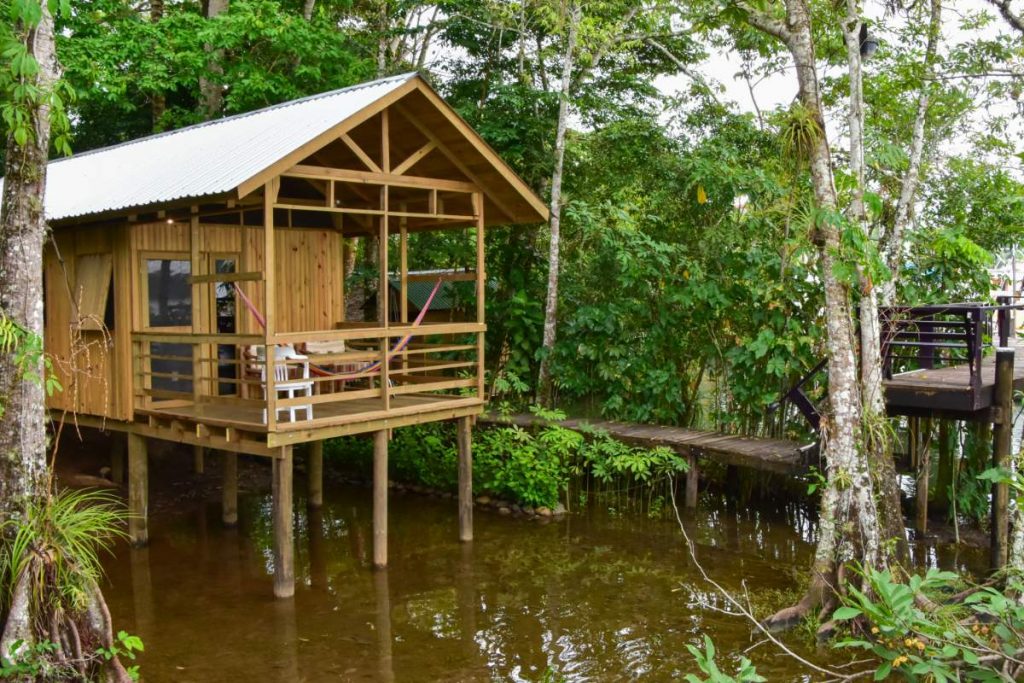 Travel time: ~5 hours 30 minutes
Shared shuttles are another option for getting from Tikal to Rio Dulce. However, as with the bus, you must first make a transfer in the nearby town of Flores and catch a shuttle to Rio Dulce there.
Taxis, public minibusses, private transfers, and shared shuttle vans are all options for getting from Tikal to Flores!
However, you won't be able to finish the entire journey in one day if you choose to take the two shuttle vans from Tikal to Rio Dulce. You must wait until the next day to take the next shuttle because those from Flores leave for Rio Dulce sooner than those from Tikal.
So, if you want to get from Tikal to Rio Dulce on the same day, we recommend catching a taxi early in the morning from Tikal to Flores and catching the early shared shuttle to Rio Dulce from there!
The tickets cost USD 36, and you'll arrive in Rio Dulce in 4 hours!
Since there is only one daily departure and seats fill up quickly, we recommend booking your shuttle tickets in advance!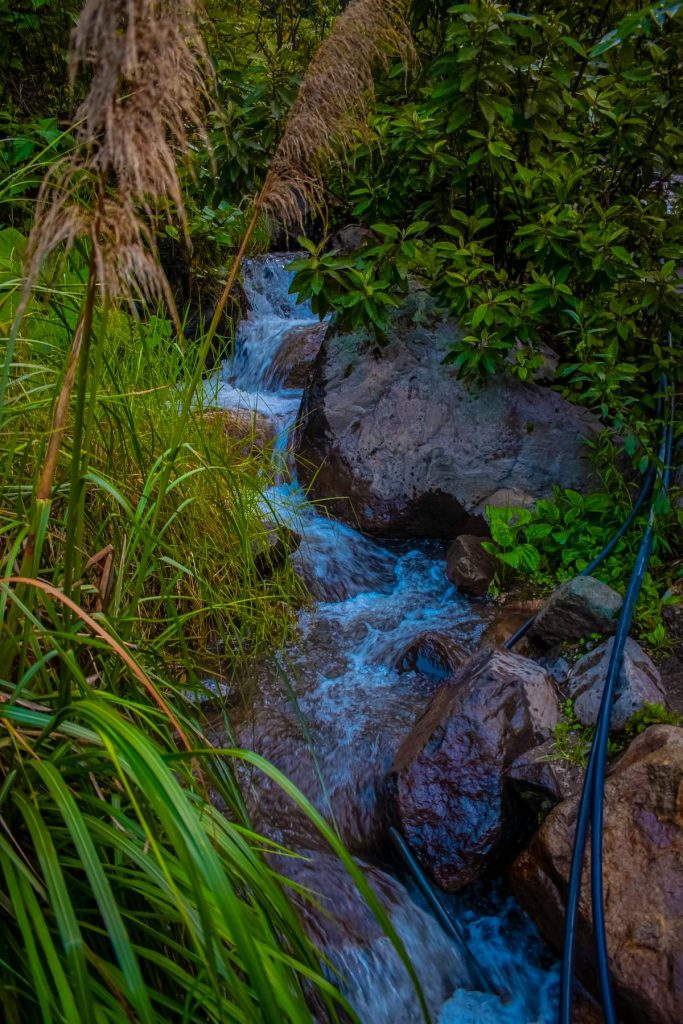 3. Private Transfer from Tikal to Rio Dulce via Flores
Travel time: 5 hours
Are you going on a trip with a group? Then you can arrange and reserve an entire vehicle just for yourself!
By booking a private transfer, you can avoid making extra stops and transfers along the way because your driver will pick you up from Tikal and take you directly to Rio Dulce!
You can organize your trip easily and flexibly, and the greatest thing is that you will no longer be reliant on bus schedules. Furthermore, splitting the price of a private transfer among the group is really practical and sometimes even turns out to be cheaper than public transport!
You can stop for breaks, enjoy the beautiful scenery, and snap some stunning pictures while traveling. This is also one of the fastest travel methods, and you'll find yourself in Rio Dulce in only 5 hours!
Browse through your options, and be sure to pick the best deal for you!
¿Necesitas ayuda para organizar tu transporte?
Rellene el siguiente formulario y uno de nuestros expertos en Guatemala se pondrá en contacto con usted.
También podemos organizar su transporte en México, Costa Rica, Estados Unidos y Colombia.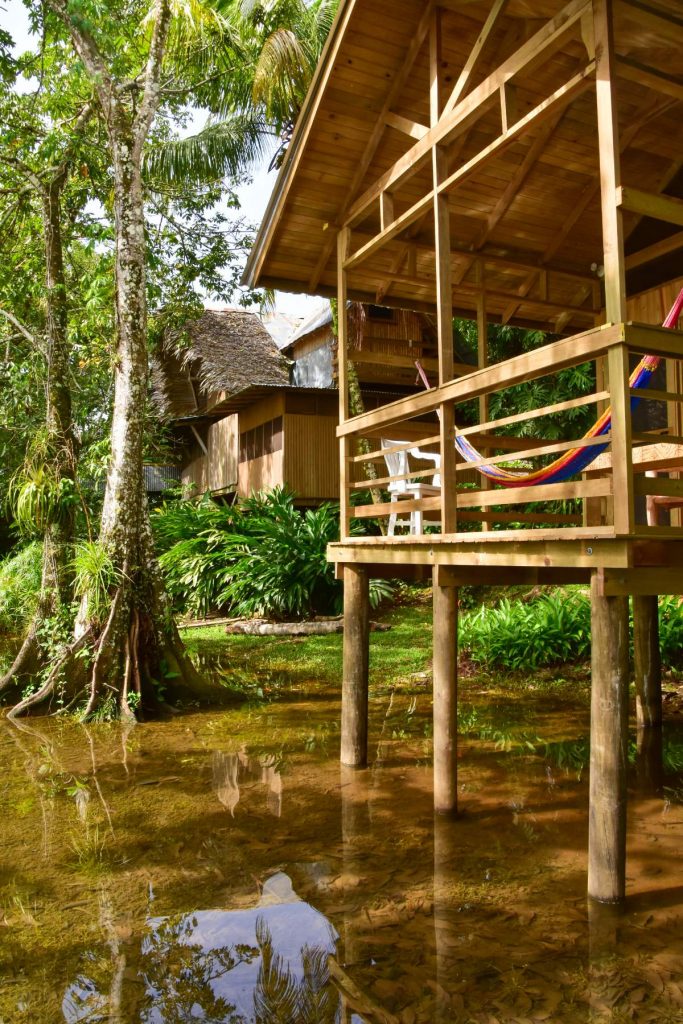 4. Driving with Rental Car from Tikal to Rio Dulce via Flores
Travel time: 5 hours
Last but not least, if you haven't already left for Tikal, we advise that you do so with a rental car because you could use it later if you want to travel straight from Tikal to Rio Dulce!
Do you want to embark on an adventure in Guatemala? By renting a car, you can freely explore Guatemala while saving time and avoiding crowds on public transportation!
The numerous vehicle rental companies make it inexpensive and simple to rent a car in Flores!
When you're ready to set out on your journey, you'll be free to design your itinerary as you like, make any necessary detours, or stop whenever you feel like taking a break. Rio Dulce is also easier to reach because the trip there usually takes less than 5 hours!
We recommend you explore your options and make a reservation in advance!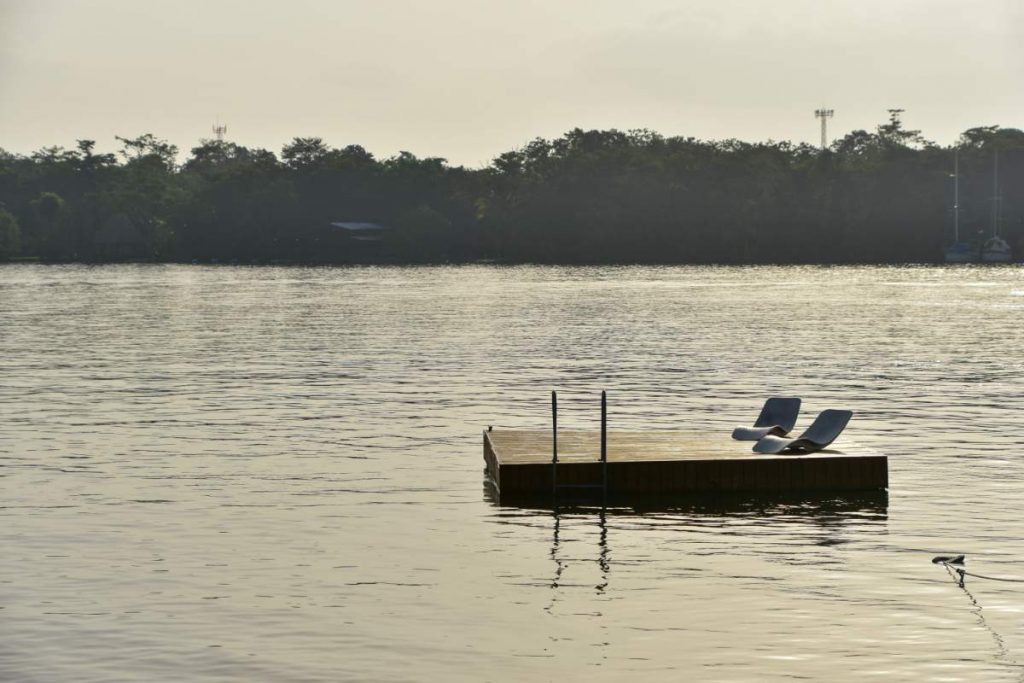 Best day tours in Rio Dulce, Guatemala
Explore one of the most diverse countries on Earth with Get Your Guide—an excellent choice for travelers who want to make their vacations exciting and unforgettable!
Whether you're looking for a vacation, road trip, or adventure in Guatemala, Get Your Guide has something for every traveler. It's always our number one choice for creating unforgettable travel memories, so we highly recommend it!
Take advantage of personalized suggestions, guided trips, and famous landmarks!
Check out the following widgets for more day tours in Rio Dulce, Guatemala!
Frequently Asked Questions
What is the cheapest option to get from Tikal to Rio Dulce?
The cheapest method to get from Tikal to Rio Dulce is to take a public minibus to Flores, where you can change to a coach bus operated by Maya De Oro that will transport you to Rio Dulce. This option costs about USD 32.
What is the fastest way to travel from Tikal to Rio Dulce?
Driving a car is the quickest way to travel from Tikal to Rio Dulce. Choose between renting a car from Flores or scheduling a private transfer! The total travel time is 5 hours.
How can I get to Rio Dulce from Flores?
You have several choices for getting to Rio Dulce after leaving Tikal and reaching Flores. Maya De Oro coach buses or a shared shuttle are your options. However, if you wish to get there quickly, you can either reserve a private transfer or hire a car!
What is the closest city to Tikal?
The nearest cities to Tikal are Flores and Santa Elena, which are located around 64 kilometers or 40 miles to the southwest.
What is the travel time between Tikal and Flores?
It takes 1-2 hours to travel from Tikal to Flores.
How much does the public minibus from Tikal to Flores cost?
You can expect the minibus ticket from Tikal to Flores to costs between USD 2 and USD 5.